Anderson .Paak & The Free Nationals: SXSW 2016 | NPR MUSIC FRONT ROW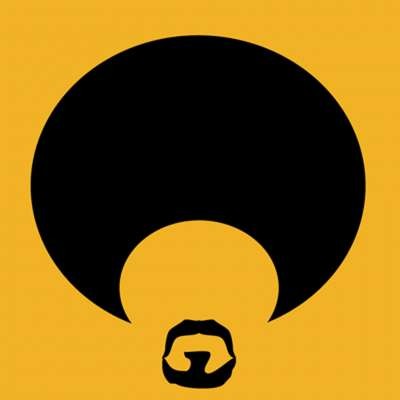 Without a doubt, Anderson .Paak is the new "it" guy of that place where R&B and hip-hop overlap. It sort of happened overnight, and we can kind of credit Dr. Dre, who gave .Paak permission to leave his fingerprints all over Dre's long-awaited return to music, 2015's Compton. But the palpable, feverish excitement in the breezy night air at Stubb's during NPR Music's SXSW showcase in the moments leading up to .Paak's set was all his own.

Backed by his jaw-droppingly malleable band, The Free Nationals, Anderson .Paak hit our stage sounding as refreshed and crystal clear as he does on his album Malibu, the moment when our collective ears perked up at NPR Music — even after giving his all at at least two showcases before ours, with another coming immediately after.

Throughout the set, .Paak sang and rapped effortlessly, stretching and flexing between each form, the passion in his voice making the transitions seamless. When he wasn't taking us down with his voice, it was the cool oozing out of his dance moves; when it wasn't his dance moves, it was the crowd-pleasing moment when he jumped behind the drum kit and immediately felt right at home.

With every meticulously crafted and performed note, audience members, security, bartenders and NPR staff alike couldn't help but look at one another with wonderment in our eyes — but we didn't dwell on it, because .Paak made damn sure to make us dance. People of all colors, shapes and sizes grooved and swayed together to .Paak and crew, from the stone cold jam "Am I Wrong," to the hat-tip cover of the late David Bowie's "Let's Dance," to "Suede," one of thesongs we loved in 2015. With all of those moments rolled into one, .Paak showed and proved that where good music appears, the party will undoubtedly follow. — Katie Fitzgerald

Watch the entire set here, or check out individual songs in the set list below.

SET LIST
"GREEN LIGHT" - 0:28

"THE WATERS" - 2:44

"THE SEASON/CARRY ME" - 5:44

"PUT ME THRU" - 10:25

"AM I WRONG" - 13:06

"COME DOWN" -18:25

"MISS RIGHT" -21:23

"ROOM IN HERE" -27:38

"THE BIRD" - 30:34

"SUEDE" - 35:01

CREDITS
Producers: Saidah Blount, Mito Habe-Evans, Otis Hart; Technical Director: Josh Rogosin; Director: Mito Habe-Evans; Videographers: Nickolai Hammar, Katie Hayes Luke, Cameron Robert, A.J. Wilhelm, Lizzie Chen; Editor: Cameron Robert; Audio: Timothy Powell/Metro Mobile; Assistant Audio Engineer: Loretta Rae; Production Assistants: Erin Conlon, Nathan Gaar; Special Thanks: SXSW, Stubb's BBQ; Executive Producer: Anya Grundmann.
Show more
---