Vince Staples: SXSW 2016 | NPR MUSIC FRONT ROW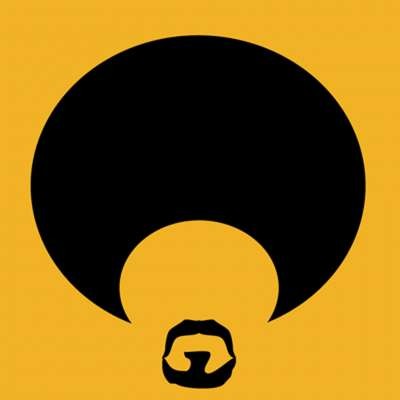 On paper, Vince Staples headlining an NPR showcase doesn't make a lick of sense. He's a young, black rapper, with production that veers toward the dissonant and gritty, and aggressive, colorful lyrics that speak pointedly to the systemic issues that plague his hometown of Long Beach, Calif. But in action, Staples closing out a night that also featured soul, Chicano punk, indie rock and country made all the sense in the world.

The bulk of the material Staples performed came from last year's widely acclaimed Summertime '06 — an album that laid bare his experience growing up around gangbangers, drug dealers and addicts, fearful outsiders and corrupt cops. His silhouette the only thing visible, Staples launched into his set with the deceptively buoyant "Lift Me Up"; the audience immediately lifted with him, jumping at his command.

With charisma, comedy and a touch of cynicism peppered throughout, Staples played to his crowd without pandering — which, to be fair, has never been a part of his repertoire. (See: his Spotify showcase at SXSW.) The energy between Staples and audience was reciprocal, and only ticked up further as the night wore on. By the final two songs — the wildly charged "Senorita" and the jarring "Blue Suede" — there was full-out moshing, crowd surfing and stage crashing, much to the chagrin of security. Elbows were thrown and backs were shoved, but it was clear by the time Staples finished his performance, standing atop the rail directly in front of his adoring audience, that it was all a physical manifestation of unbridled, raw positivity. --KIANA FITZGERALD •

SET LIST
0:25 - Lift Me Up
4:35 - '65 Hunnid
5:54 - Fire
8:40 - Birds & Bees
10:10 - Dopeman
12:20 - Hang N' Bang
13:39 - CNB
17:31 - 3230
22:00 - Hands Up
25:56 - Jump Off The Roof
29:14 - Norf Norf
33:52 - Señorita
36:45 - Blue Suede

CREDITS
Producers: Saidah Blount, Mito Habe-Evans, Otis Hart; Technical Director: Josh Rogosin; Director: Mito Habe-Evans; Videographers: Nickolai Hammar, Katie Hayes Luke, Cameron Robert, A.J. Wilhelm, Lizzie Chen; Editor: Niki Walker; Audio: Timothy Powell/Metro Mobile; Assistant Audio Engineer: Loretta Rae; Production Assistants: Erin Conlon, Nathan Gaar; Special Thanks: SXSW, Stubb's BBQ; Executive Producer: Anya Grundmann.
Show more
---